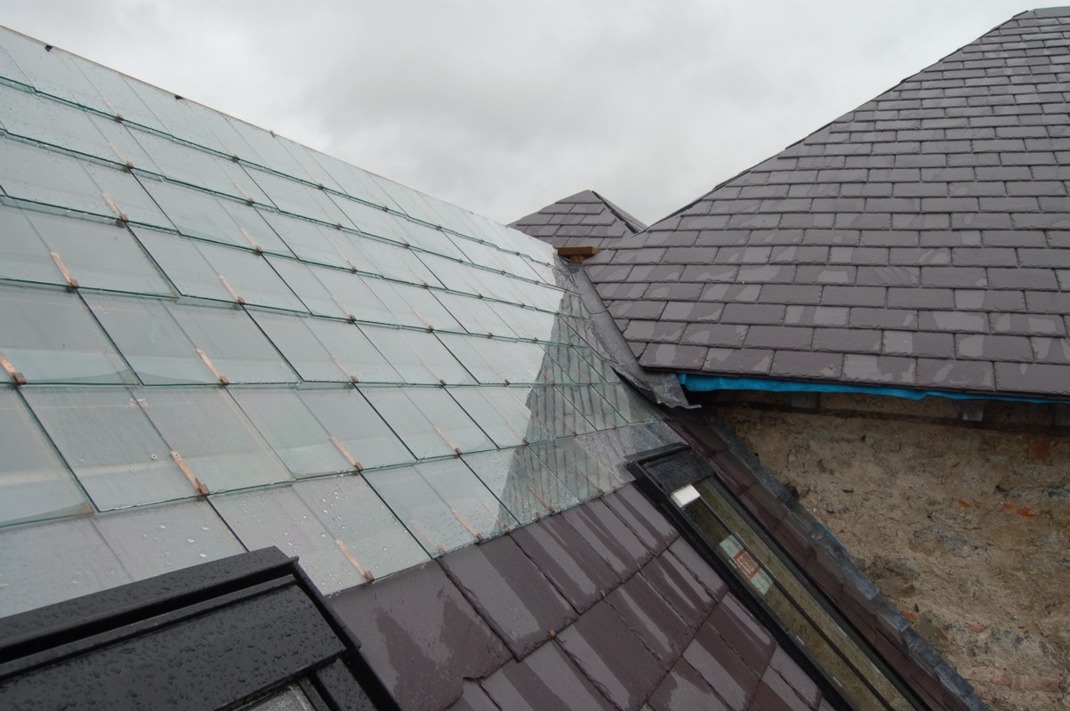 SOLAR HEATING THERMAL SLATES
---
Most of the energy requirement in modern homes and buildings is as heat. Solar thermal technology is asknowledged to to fall in the efficiency range of 40-60%, about 3 times that of Solar PV. Our Solar Thermal Slates are used to build roofs which collect heat for hot water and heating.
The solar slates themselves are made of toughened glass, and are installed with metal hooks onto conventional timber battening. The heat is collected by metal absorbers installed under the glass slates.
Our slates are supplied in sizes which are compatible with conventional slates. They may be installed across the whole roof, or as a patch surrounded by similarly sized conventional slates.
---
Material: 4mm ultra clear float glass
Standard slate size: 500mm x 500mm and 300 x 600mm
Fixings: Stainless steel slate hooks and screws
Absorbers: Aluminium with laser welded copper tube
RETURN ON INVESTMENT
In the first 5 years*
---
*Just an example. Payback against electric heating can be 100% in as little as 2 years. Against gas it can be 100% in 8 years.
The visual effect of the slates is a uniform medium to light grey, a combination of the reflection from the surface and the colour of the absorbers panels which lie beneath them. Planning authorities have welcomed these roofs as a more aesthetically pleasing alternative to solar panels.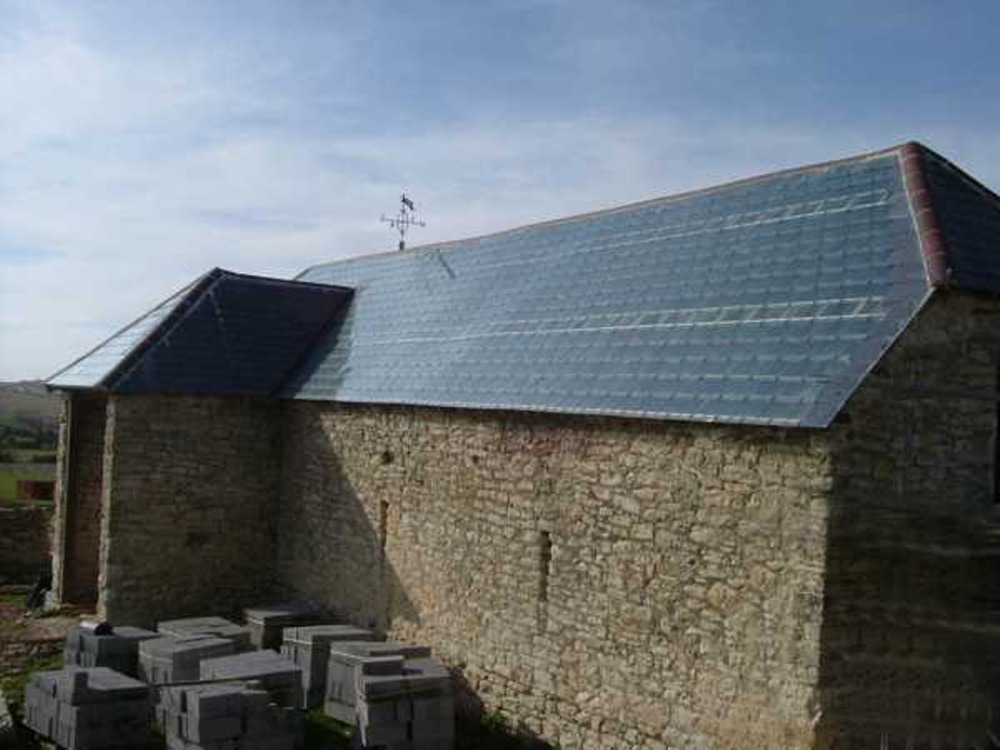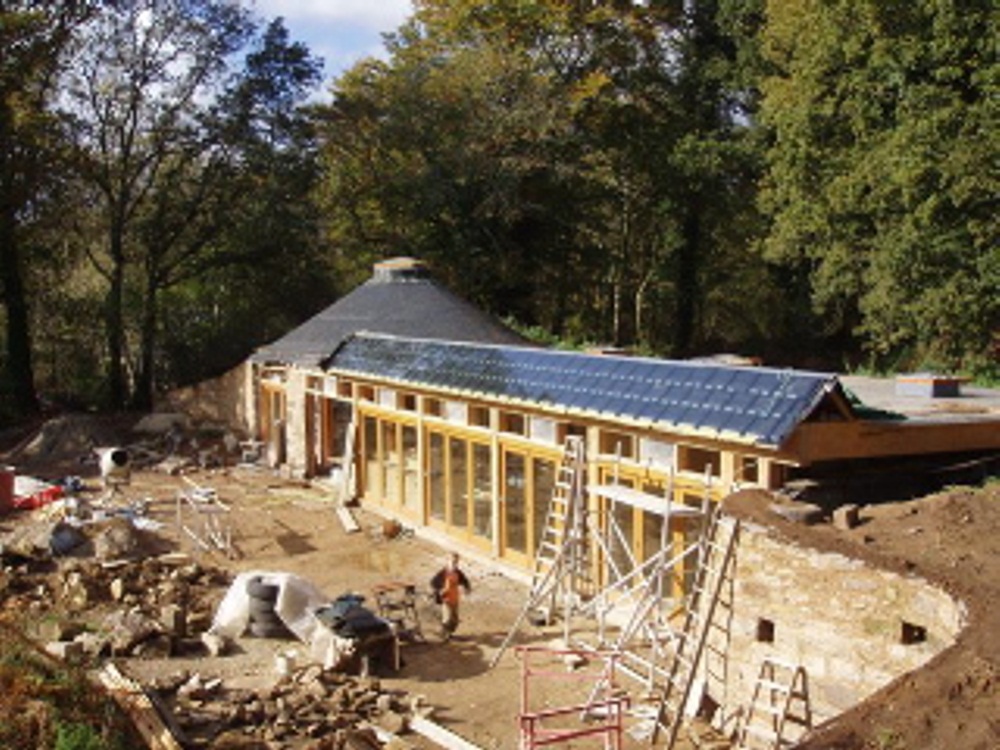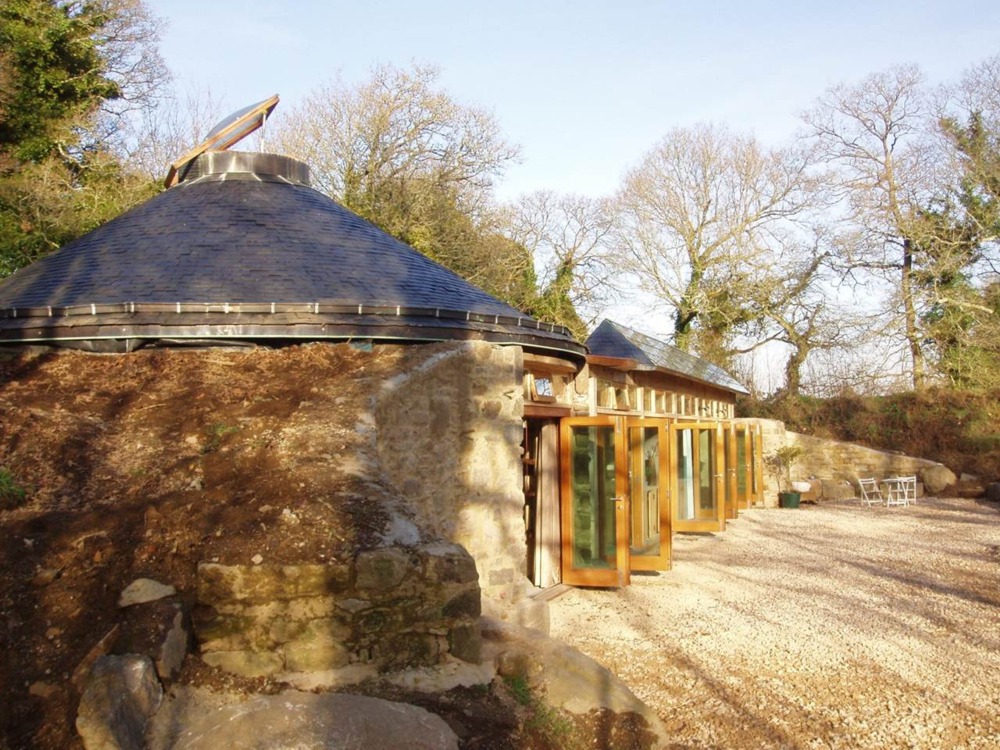 INSTALLATION OF SOLAR ROOF TILES
The slates are installed on a conventional roof construction, typically consisting of rafters with a breathable roofing felt, with or without sarking boards or insulation to suit the design. Vertical counterbattens and horizontal battens, are fitted over the felt.
The aluminium solar absorber panels are fitted over the battens, and are connected together with press fit copper connectors. At the ends of the courses the absorbers are linked to adjacent courses with flexible copper tube. The copper tube tails are brought into the building and connected to the solar water storage tank.
The glass solar slates are fitted to the battens with stainless steel hooks, which are fastened securely with stainless screws.
Where the solar slates are installed as a patch they are simply stepped into the normal slates.
Where the whole roof is to be covered, various special sizes are available:
Eaves slates for the first course.
Verge slates for the verges (gables).
Ridge slates for the ridge, which may be capped with dry-fit or cemented ridge tiles.
Cut corner slates for hips.
For valleys, around details, and other places where odd shapes are required, matching polycarbonate slates are available which can be cut to suit.
SPECIFICATIONS
---
SLATES
Slate system
500 series
600 series
Material
4mm float glass, toughened to BS 6206
Standard slate size
500mm x 500mm
300 x 600mm
Headlap
75-100mm
Laying gauge
200-212mm
250-262mm
Coverage
9.76/m2
13.1/m2
Loading
25kg/m2 (34kg/m2 with absorbers & insulation)
Minimum pitch
25° (30° sev.exp.)
23.5° (30° sev.exp.)
Maximum pitch
70°
Battens
25 x 50mm +/-2mm, durable timber
Fixings
Stainless steel slate hooks and screws
WHY CHOOSE US
PRODUCT BENEFITS

---
LOW CAPITAL
Low capital costs compared to panels plus roofing
CO2 REDUCTION
Reduces CO2 emissions
FAST DELIVERY
Materials supplied quickly from stock
---
ANNUAL SAVINGS
Annual savings in offset energy usage
DURABLE MATERIALS
Constructed from durable long-lasting materials
EFFICIENT UTILISATION
More efficient utilisation of roof space for solar collection